Members of the Governor's Committee for the Employment of People with Disabilities
Eileen Casey (Executive Coordinator)
From Williston, Vermont
Eileen Casey is the Executive Coordinator for the Governor's Committee on the Employment of People with Disabilities.  She first joined the committee in 2016 while working at WCAX and Chaired the Media & Marketing Committee as well as serving as Vice Chair. Eileen also volunteers and serves on the Board of Directors of Friends of Stowe Adaptive Sports helping improve the lives of people with disabilities through participating in adaptive sports and recreation. 
Why did you decide to join the Governor's Committee? As a business person with a disability, I would like to encourage people with disabilities to find meaningful employment and educate businesses to hire people with disabilities providing resources, support, and outreach.
Donna Curtin (GCEPD Chair)
From: Montpelier, VT
Occupation: Vocational Rehabilitation Field Services Manager
Donna entered the field of vocational rehabilitation in 1994 and is currently the Field Services Manager with Voc Rehab Vermont. Formerly Donna co-owned a disability case management company, assisting injured workers return to work through the Vermont Department of Labor Workers' Compensation system. Donna was also a Transition Counselor with State of Vermont Voc Rehab, and has managed Supported Employment Programs, supervising case managers, job developers, and job coaches. Donna joined the GCEPD to utilize her experience and employer network to impact efforts towards employment for all Vermonters.
Alex Brett
From: Williston, Vermont
Occupation: Advertising Representative Business People- Vermont Magazine
Alex Brett has been an advertising representative for Business People- Vermont Magazine since 2010. Alex finds great enjoyment in advocating awareness for people with disabilities,  and collaborating with businesses and government to ensure each individual has an equal opportunity to pursue career goals. Alex has many passions. In his spare time he enjoys boating, music, golf, and history.  
I joined GCPD to advocate for equal opportunity employment for people with disabilities. Also to advocate for legislation to favorably change laws that affect those with disabilities.
Robert E. Burke
From: Cabot, Vermont
Occupation: Director, Office of Veterans Affairs
Why did you decide to join the Governor's Committee? A representative from the office was legislated for membership in 2015. That being said, it is another great opportunity to connect with veterans and all those affected by physical or psychological barriers that can sometimes prevent employers from seeing their true worth.
Diane Dalmasse
From Stowe, Vermont
Occupation:  Director of Voc Rehab Vermont
Why did you join the GCEPD:  The mission of Voc Rehab is to assist people with disabilities to have meaningful work and opportunities for advancement and to assist employers to enable employers to recruit, train, retain and promote employees with disabilities.  
Fred Jones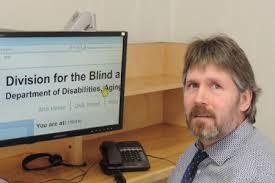 From: Worcester, VT
Occupation: State of Vermont—Director of the Division for the Blind and Visually Impaired
Why did you decide to join the Governor's Committee? I believe that individuals with disabilities offer great value to the workforce. I also believe that the GCEPD plays an important role for promoting the employment of people with disabilities. As a member of this Committee, I have the opportunity to strategize with other members who have the same goals.
Sam Liss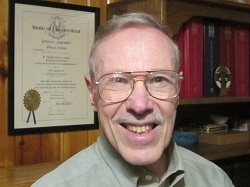 From: Sunderland, VT
Occupation: University Professor – pharmacologist, specializing in psychopharmacolgy and neurophysiology.
Why did you decide to join the Governor's Committee? I also advocate for the best interest of people with disabilities. My main focus of advocacy is increasing opportunities for employment for this population. My general feeling is that such a focus and results of such advocacy will benefit both the individual with a disability and society as a whole. There are positive implications for the economy, for employers, for independent, community-based living, self-sufficiency, decreased public benefits and increased revenue generation. I decided to join the GCEPD to promote such increased opportunities. Although the GCEPD does not externally advocate per se, I thought my efforts for the GCEPD would complement my focused efforts en toto.
Darren McIntyre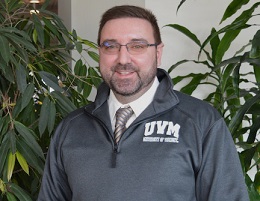 From: Hampton, NY
Occupation: Assistant Director, UVM Center on Disability & Community Inclusion; Director, Vermont Interdisciplinary Team (VT I-Team); Director, Assistive Technology Project
I joined GCEPD because of the alignment to the CDCI vision, "CDCI envisions a future where all people, including people who experience developmental and other disabilities, are fully included in their home, schools, and communities. We envision a future in which supports and services are available across the span of life, leading to interdependence, self-determination, and inclusion." Much of the work I do within our projects at CDCI is also connected to providing technical assistance to individuals across various age and needs to help with self-determination, career exploration, and job-specific supports. 
Rose Lucenti
I represent the Vermont Department of Labor on the GCEPD.  I am proud to use my 40 years of experience working with job seekers & employers to engage in conversations that move the agenda forward in assisting individuals of all abilities to become gainfully employed, and to assist employers in their search for employees.
Larry Forsyth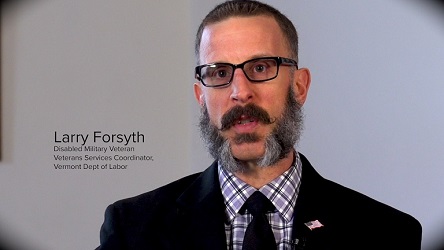 Lawrence Forsyth served 25 years (1989-2014) in the US Army, moving up in rank from Private to Major. He has trained or lived in 14 states and 4 countries to include; Germany, Korea, Kuwait and Iraq (2 Combat Tours). Upon retirement from the Army, Larry Forsyth and his family (wife Heather and three children) moved to Montpelier, Vermont. Larry Forsyth accepted the position as the Vermont Veterans Services Coordinator in January of 2016 and soon after joined the Governor's Committee on the Employment of People with Disabilities (GCEPD).
Katie Franco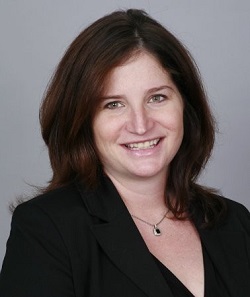 Katie Franco is the Senior Director, Mission & Leadership for Best Buddies International.  In this role she oversees the mission delivery programs for the school based, employment and leadership programs as well as supporting the programmatic training and data management team.
Katie's began her career as a Legislative Aide with the Maryland General Assembly and served as Senior Vice President for Regional Initiatives for seven years at the Tampa Bay Partnership, a regional economic development organization.  
She is a graduate of the University of Vermont, and holds a Masters in Public Administration form the University of South Florida. She has completed a variety of rigorous leadership training activities, including a fellowship with the Public Interest Research Group and an international life and culture program in Harare, Zimbabwe. 
John Spinney
Occupation: Vermont Agency of Education Post-Secondary Transition Coordinator
I grew up in a large family and my 2 youngest brothers both have Down Syndrome and were adopted as infants by my family as part of a special needs adoption process. Both of my parents were educators and education leaders. True inclusion and equity for all people was something that was instilled in me from a very young age and still to this day drives my work in education. Growing up with brothers who have disabilities has certainly inspired my work. I have been at the Vermont Agency of Education for 13 years and my work focuses on two primary areas – Transition Planning for high school students with disabilities and the implications of Act 77 for students with disabilities. I am lead on many projects related to helping VT educators get professional learning and increased capacity for delivering high quality inclusive transition practices. Much of this work involves whole school systems in terms of creating pathways where all students can transition successfully and reach their post-school career goals. My work and the work of my team at AOE is driven by access, equity and inclusion for all students. 
Nat Piper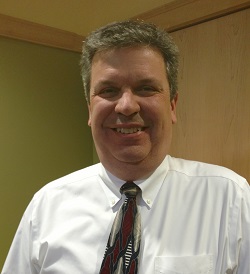 From: Barre, VT
Occupation: Mature Worker Program Coordinator, VocRehab Vermont
I've spent the past 10 years in Human Services & Vocational Rehabilitation, including caseload driven (individuals connected with VocRehab Vermont), business outreach on behalf of the Creative Workforce Solutions employment initiative (www.cwsvt.com) and now Mature Worker Program Coordinator, workforce development for Vermonters who are 55 years of age and older. I believe that every Vermonter who wants to work should have the opportunity to do so, demonstrate skills and access the labor market. I also believe in our dual customer model, support not only the job seeker but the businesses in our labor markets with recruitment, training and retention strategies.
Stirling Peebles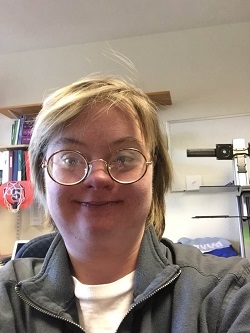 Stirling Peebles was hired at The Center on Disability and Community Inclusion as a Dissemination Assistant in 2014. In the same year, she became an official member of the National Association of People Supporting Employment First (APSE). She started a Facebook group called "The Employment Corner." In 2015, she also became a board member of the Vermont APSE chapter as well. Stirling also works for Green Mountain Self-Advocates. Stirling completed the Human Resource Management Certificate Program at Champlain College in Burlington, Vermont. She had a 4.0 GPA at Champlain College. Stirling Peebles, a former Think College student and current Think College Dissemination Assistant, has been recognized by Vermont Business Magazine as a 2016 Rising Star.
Brittany McKenna
Occupation: Vocational Rehab Counselor, VRS Disability Management
I am thrilled to be a member of the GCEPD and value collaborating with a multidisciplinary group passionate about helping Vermonters with disabilities obtain meaningful careers. As a VR Counselor, I help injured workers return to work through the Vermont Department of Labor Worker's Compensation System. I have also worked for the State of Vermont as a Department of Corrections Liaison helping individuals as they move from the corrections system into their community and employment, and as a Transition Counselor working with youth transitioning from high school into employment or education. Growing up in the midwest with a family of multigenerational farmers, from an early age I experienced the value of employment and how it directly correlates to our sense of personal identity, self worth, and social connection. I love helping Vermonters reach their vocational goals.